We believe that resilience is not just a mindset or a quality we possess as individuals but is also related to our social context, which is built through our connections with the important people in our lives and the networks of support around us.

Our training and work with groups aims to promote well-being and resilience and is based on systemic and narrative approaches. We place a strong emphasis upon social values and cultural awareness.
For practitioners in schools and other providers of services for children aged 8-12
For practitioners working with people of all ages including schools, health and community settings
A socio-cultural approach; training for staff in all settings
We are always happy to discuss and develop ideas for training in line with an organisation's requirements. Please contact us to discuss.
New Online Training
We are now offering our training and support for building resilience online. We want to be able to support practitioners and key workers to help people develop resilience skills during a time when they are needed more than ever. We recognise there is significant additional strain upon key workers in all settings at present. In our training we aim to enable practitioners to create opportunities to acknowledge the 'hard-won' local knowledge and experience of staff as well as service users during these unprecedented times.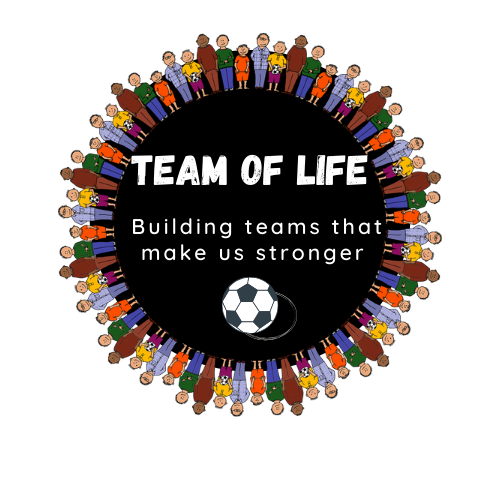 Team of Life
The Team of Life is a strength-based approach that comes from a type of counselling called narrative therapy. Using the language of sport, the Team of Life invites young people to identify key support people or 'team-mates' in their lives. This builds resilience by enabling children to build a sense of social support and connected identity.
Key Features
Children decide who they would like to think of as being in their 'team of life' from among their family, friends and other people who are important to them.

Recognising the skills in their teams helps them to build confidence.

Drawing how they worked together with their team to achieve a goal is an innovative way of telling stories of achievement and hope.

Children are reminded that celebrating goals with a team is much more fun than on your own!

Being part of a team makes it easier to think about how to tackle problems together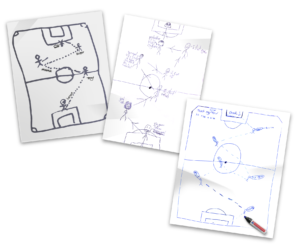 Beneficiaries
Children and young people who have experienced:
Losses, trauma or hardship

Low level mental health problems

Concerns in relation to transition to secondary school

Difficulties with friendships

Problems related to self-esteem
Use
The Team of Life methodology can be used with individuals or groups in schools or other settings working with children and young people. It was originally developed with former child soldiers in Africa and has frequently been used with refugee groups.
Team of Life in Schools
"I have used the Team of Life extensively in Year 6 and 7 to support transition… it has proved extremely helpful in addressing many issues of adjustment, helping individuals to build friendship groups and 'teams'" (Learning Mentor, Wirral)
As part of our work with schools and NHS Child & Adolescent Mental Health Services, we have developed a resilience programme using sporting metaphors, that is based on the Team of Life narrative approach.
A paper published in Education and Child Psychology describes some of the initial research findings underpinning Team of Life work in schools can be accessed here. A further paper describing how the programme was developed has been published in Context magazine and can be found here.
A randomised control trial led by University of Liverpool showed the programme was more effective than usual pastoral care following transition to secondary schools.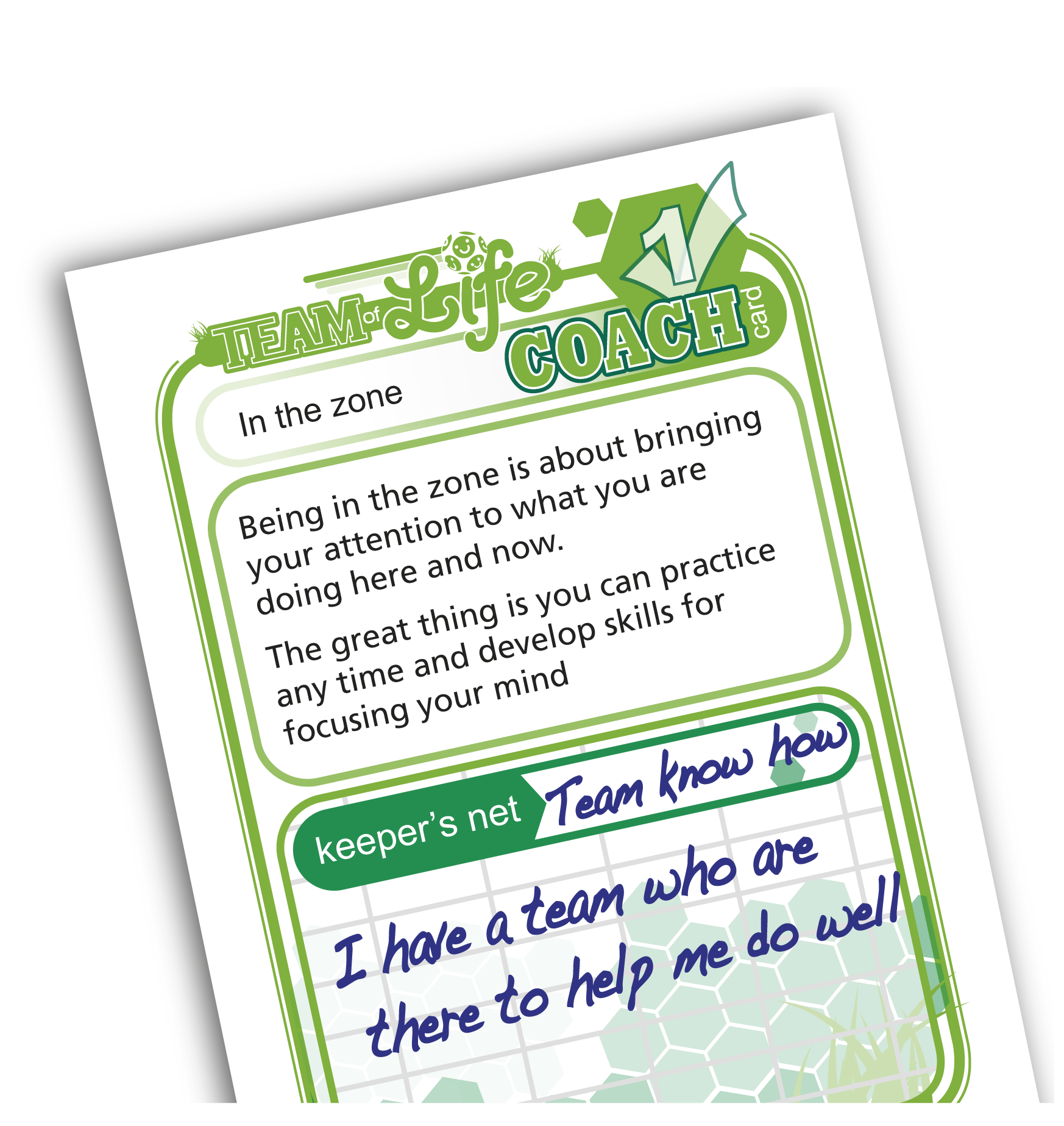 Outcomes
Research, involving schools in Wirral and Cheshire showed that the Team of Life programme helped children to:
be less socially withdrawn
show more pro-social behaviour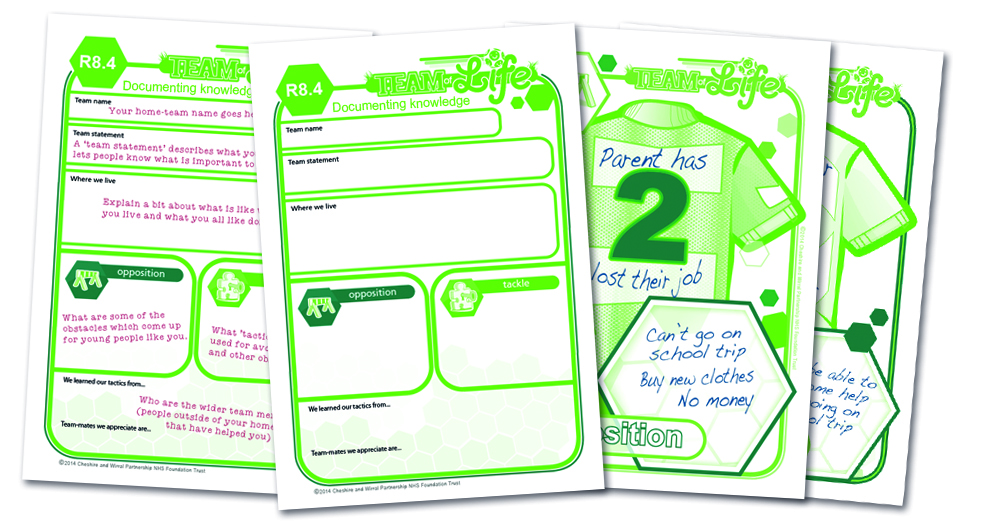 The Team of Life Kit is fully downloadable resource that includes a comprehensive syllabus of structured sessions, along with all necessary supporting materials to enable facilitators to deliver the Team of Life resilience programme.
Each session involves:
Warm-up – moving around

Reflective Activities – fun team-working Cool down – zone-in mindfulness

Team tactics – sharing ideas

Home-goals – fun activities to take home
Included in The Kit :
Full facilitator's guidance

Structured session plans

Printable handouts

Certificate

PowerPoint support

Animations and podcast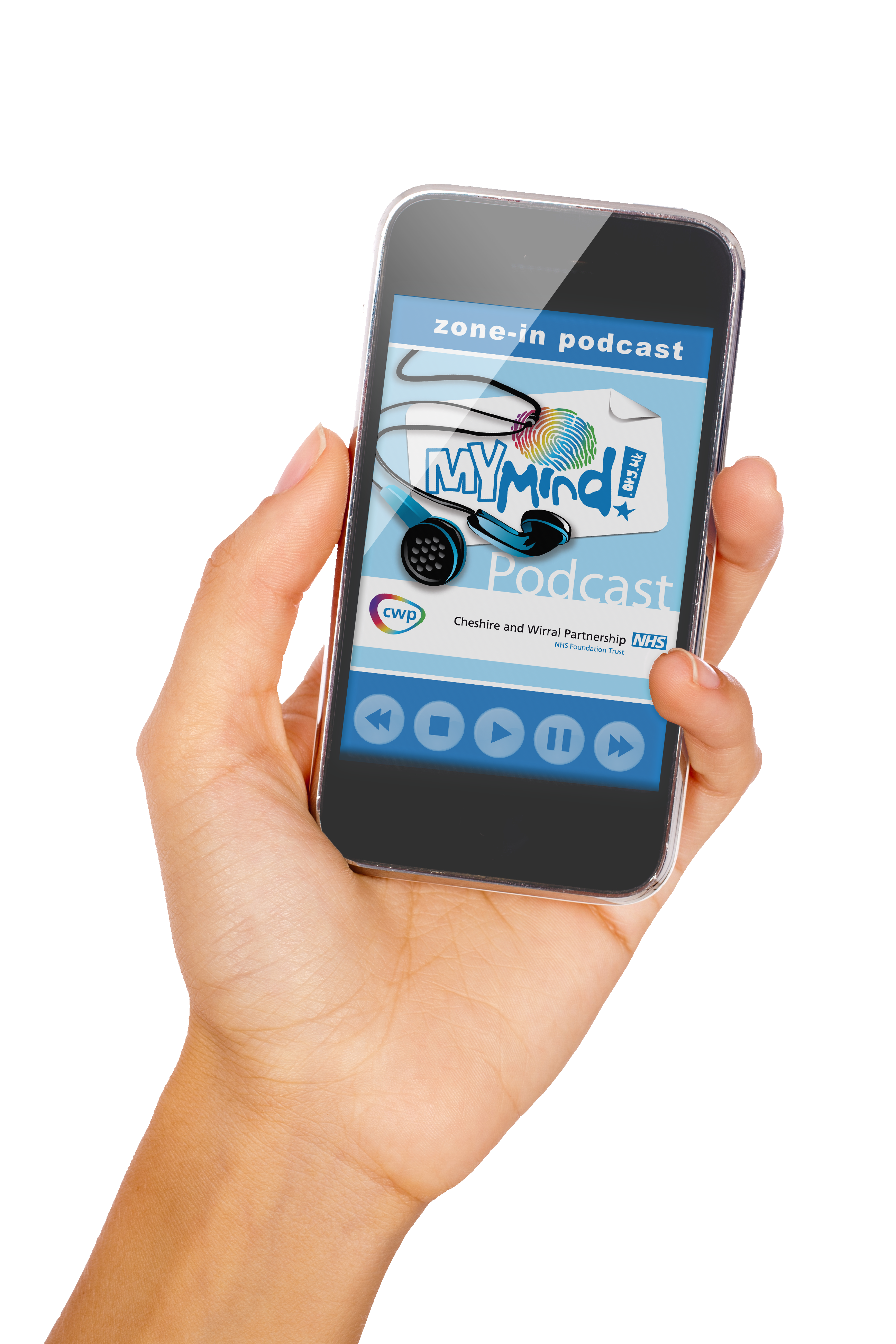 'Zone-in'
Getting ready to take that penalty shot takes focus. . . included with the resource is the Team of Life 'Zone-in' podcast, which introduces children and young people to the practice of mindfulness by building on existing skills and experience of 'zoning-in' within sport.
"Great, easy to follow resources, step by step." Teaching Assistant
"Really well-designed, professional and accessible" Primary Mental Health Worker
"Excellent resource pack" Faculty Assistant
"Helpful resources, very appealing" Behaviour Manager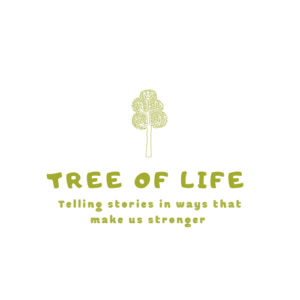 Tree of Life
The Tree of Life was first developed in work with children and young people in Southern Africa whose lives were affected by HIV and AIDS. The flexibility and universal cross-cultural appeal of the methodology has led to its use in a broad range of contexts internationally and in the UK such as with refugee groups, acute mental health settings, learning disabilities, professional groups, women's groups, etc.
The methodology uses metaphors from the natural world to emphasise people's skills, abilities, hopes and dreams by inviting them to draw a tree to represent different aspects of their lives:
The roots are where you come from, family history, favourite place, favourite song or dance, treasured objects and special memories.

The ground is where you live, where you go to school or work, everyday activities and hobbies.

The trunk represents skills, qualities and values

The branches are hopes, dreams and wishes

The leaves are important people in your life

The fruits and flowers are the gifts you have been given
Tree stories are then shared and a 'forest of trees' is created to represent the community standing together. This process helps people to find a safe place to stand or 'riverbank position' from which to respond to the 'storms' of life.
Tree of Life within Physical Health Settings
We deliver a Tree of Life group intervention as a support option for people either living at risk of Huntington's disease or who have had predictive testing themselves. We are offering narrative groups across a range of genetic conditions.
A recent research project with Manchester Centre for Genomic Medicine and Birkbeck London, offered Tree of Life groups as a way of working with people living with a family history of Huntington's disease. A paper describing the outcomes of this work can be found here.
Our work using the Tree of Life within physical health has been presented at European Conferences including the European Conference in Narrative Therapy and Community Work in July 2016 and the European Society of Human Genetics Conference in May 2017.
Tree of Life in Schools
Schools are now expected to be finding ways of supporting well-being and building resilience among their students.
The Tree of Life is an innovative cross-cultural approach that is being used in schools all over the world. The simple beauty of the approach means a range of staff groups can get involved including teachers, pastoral and support staff.
We have experience in directly facilitating Tree of Life work in schools as well as training and supporting staff with delivery. For example, following our training and support, one teaching assistant extended her Tree of Life work with students to work with groups of parents.
Whole School Tree of Life
The Tree of Life can also be used at a whole school level. For example, following a training session that was delivered to the whole staff group, one primary school adapted the Tree of Life methodology to their respective classes from Reception (aged 4) up to Year 6 (aged 10-11). The success of the project was down to the way all the staff including the senior leaders, teachers, support staff and students got involved, inspired by the Tree of Life metaphor which appeals to all ages. Her Majesties Inspectors were impressed with the work earning a mention in the school's OFSTED inspection report:
"Parents and carers hold the school in high regard in the way the staff care for pupils and help them in difficult times. For example, through an initiative called The Tree of Life, all pupils have been encouraged to be reflective. Pupils and their families experiencing trauma have been supported particularly well through this approach" (OFSTED, 2011).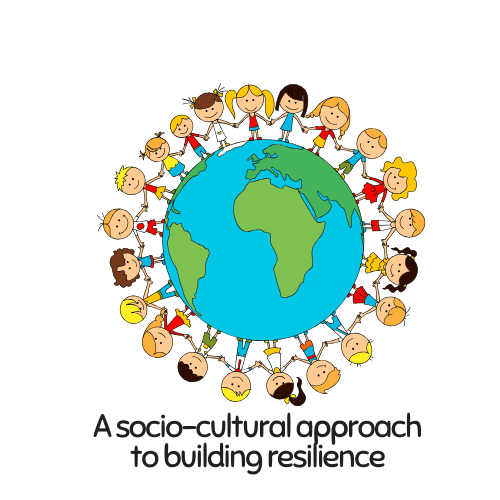 Building Resilience Training
This one-day course helps you understand different perspectives on resilience and how to enable people to show greater resilience in response to the troubles in their lives. Drawing on anthropology, systemic and family therapy and community psychology, we will help you to support adults, children and families in culturally appropriate and relevant ways which take into account their social context.
By the end of the course, you will:
Understand the factors which influence resilience

Understand how social and cultural factors affect well-being and influence people's responses to adversity

Develop skills and practical ways to build resilience in the people you work with using principles from an approach to counselling called narrative therapy

Learn how to develop your own resilience among your communities at work and home