Riverbank Psychology aims to be outward looking with an influence that stretches beyond the consulting room and into a range of community and organisational settings including the community centres, the workplace, schools, and universities.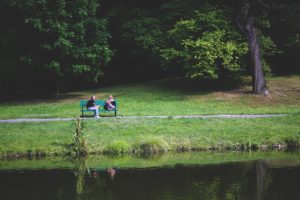 Our work with communities and organisations includes:

G

roup work with adults, children and young people.

Team building and large group events.

Organisational development.

Promoting staff well-being and resilience.
Influenced by community psychology with its emphasis upon social justice, as well as narrative therapy and collective narrative practice, integral to our approach is involving participants at all stages in co-creating the process. This ensures that the work is 'experience near', in other words, that it is meaningful to them and applicable to their day-to-day lives.  This is achieved through close attention to the language used by participants, taking care to 'capture' and 'rescue' their words and stories.

We employ a range of models to support this process, depending on the key aims and objectives of the piece of work including: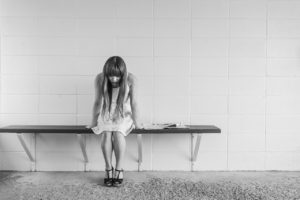 If you are interested in finding out how these ways of working can support your organisation or service please contact us. Our approach is to meet with you in the first instance to understand your requirements and then work with you to develop a bespoke package that meets your needs.
We also offer training and teaching for staff and organisations to ensure sustainability in applying some of these ways of working. Please see our training and supervision page for more information.
Reflecting Teams
Reflecting teams have had an important influence on therapy and most importantly in family therapy. This process gives the client multiple perspectives from a team of therapists. The sharing of ideas unveils new possibilities for the client or clients. The idea originated from Tom Andersen, a Norwegian psychiatrist, influenced by post-modernism. What tends to be most valued from this process is created by the multiple perspectives in the room both in therapy and also in the training of other therapists.
As the reflecting team listens to the interview or the conversation in the other room, the team begins to create their own ideas. 
For further information please visit the Taos Institute and download Carsten Hornstrup's Team Coaching and Reflecting Teams.
Back to Top

Outsider Witness Practice
This process is not dissimilar to Tom Andersen's "reflecting team work" approach.That is well known within family therapy. It aims to enrich conversations through multiple ways of reflecting on it but is structured in such a way to enable non-professionals who may be an important part of a person's community to take part in a constructive way.
For further information please visit Narrative Practices and download Outsider-witness practices: some answers to commonly asked questions. 
We can do some preparation before hand:
To 'Do' Double-Listening:
Pay attention to the words and try to stay literal without interpreting them.

Being attentive to what the person is telling us that it is important to her.

To remember that it is not about giving advice, theorising or making judgements.

Paying attention to how, what we listen, is moving us or is challenging us.
There are four categories of inquiry within outsider witness practice:
Identify an expression: What expression has provided you with a sense of what it is that the person values? Which expression captured your imagination?

Describe the image: Which images came to your mind as you were listening? What did these expression evoke? What might these mental pictures reflect about the person's purposes, values, hopes and commitments?

Personal resonances: What it is about your own work/life that accounts for why these expressions caught your attention?

Acknowledging transport: Where has this conversation taken you to with regard of your own thoughts? In what way have you been moved to a different position for having been present as an audience to the conversation?
Collective Narrative Practices
'Collective narrative practice', is when narrative methodologies are used beyond the counselling room. Collective narrative practices build upon people's connections with everyday lived experience so that nature, sports, stories, songs and histories are the starting point for conversations with the aim of helping young people to tell stories of strength and resilience. For instance, the Tree of Life narrative approach uses metaphors from the natural world while the Team of Life narrative approach uses sporting metaphors. These ways of working can be used with groups of people across the age span and within many contexts including within therapy, schools and organisations. 
For further information on our current projects involving Collective Narrative Practice please go to Innovation.
Also, please visit the Dulwich Centre.
Back to Top

Appreciative Inquiry
Appreciative Inquiry (AI) is the study and exploration of what gives life to human systems when they function at their best. This approach is based on the work of David Cooperrider who developed this model in the 1980's together with his associates following a research intended to study physician leadership in a highly regarded medical centre in United States.  AI and collaborative forms of evaluation practice emphasise social constructivism through dialogue and interaction.
Research asserts that positive emotions broaden our attention and offer us opportunities to be more creative and create better relationships.  AI is interested in the expression of participants' views about 'strength, wellness and quality of life.'  It begins by bringing together resources, values and strengths.  This does not mean that problems are ignored.  On the contrary it is considered that difficulties are more easily articulated when evaluation takes an appreciative stance .
For further information please visit the Center for Appreciative Inquiry.
Back to Top

Collaborative Helping Maps
Collaborative helping maps are a tool to assist workers take up a relational stance in their work with families. They can also be used as an aid within supervision or as a scaffold for mentoring and coaching. The map helps workers think their way through complex situations and provides a guideline for conversations between workers and families. The use of these maps can help workers move from taking on the role of expert engaged in teaching and instructing families to the role of ally, helping families to draw upon developing abilities, skills and wisdom to pursue preferred directions in life.
For further information please visit the Parent Centre Hub.
Back to Top