ADVANCED TREE OF LIFE TRAINING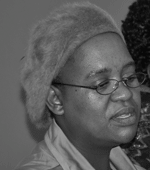 June 26th – 29th 2018
Luther King House, Brighton Terrace, Manchester, M14 5JP
With Ncazelo Ncube-Mlilo the pioneer and co-developer of Tree of Life
Spend 4 days with Ncazelo Ncube-Mlilo to learn about the history and origins of the Imbeleko approach and Tree of Life methodology. Learn advanced methods in how Tree of Life can be applied in different therapeutic contexts. This flexible workshop consists of an introductory 1-day module followed by three further 1-day modules exploring the use of Tree of Life in particular contexts. These further modules can be attended by anyone who has completed the first day. Attendance at the first day is essential for any one wanting to attend the further modules.
Prices
Day 1: £110 + VAT
Days 2, 3 & 4: £95 + VAT each
(20% discount for self-funders)
To reserve your place please contact us or go to www.theint.co.uk/workshops.html and complete an application form.
Clinical psychologists and narrative practitioners aiming to empower people to live their lives in accordance with their values, hopes and dreams.
Riverbank Psychology
3 weeks ago
Team of Life: A narrative approach to resilience in UK school children
26th September 2017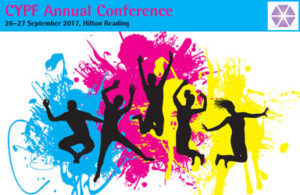 Reading Hilton
Vicky is presenting research findings from a pragmatic randomised control trial along with Dr Helen Sharp (University of Liverpool) at the British Psychological Society Children, Young People and Families Faculty Conference.

Team of Life: A narrative approach to resilience workshop
22nd September 2017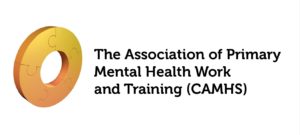 Blackpool Zoo
Workshop by Vicky being presented at the 16th National Association of Primary Mental Health Workers Conference.

Supervision Training at Leeds Family Therapy and Research Centre
Leeds
20 January 2017
Mariangels will be teaching Supervision and Gender in conjunction with Dr. Ged Smith and Allen Crocker at the University of Leeds. 

National Academic Health & Science Network Mental Health & Dementia Learning Event
Manchester
date to be confirmed
Vicky will be speaking at the event.

North West Educational Psychology Conference
Manchester
15 December 2016
Presenting a Seminar at the conference to be conducted by Vicky.

Online Narrative Practice Supervision Group
online
17 November 2016
Mariangels will be facilitating this group for Spanish speaking professionals.
Click here for more information in Online Narrative Practice Supervision.

Annual Meeting for Genetic Counsellor Trainees
Manchester
21 October 2016
An experiential group intervention in Resilience and Coping Strategies was led by Mariangels at the annual meeting at NHS St Mary's Hospital.

North West Huntington's Disease Open Day
Manchester
22 October 2016
Presentation of her Tree of Life work with Huntington groups by Mariangels at the Manchester Town Hall. 

Team of Life Peer Mentor Training
Wirral
18 October 2016
Team of Life peer mentor training at Ridgeway School as part of the Health Education England Project.
Further training in schools on Wirral and of CAMHS staff on Wirral is planned for the New Year.

CWP Wirral CAMHS World Mental Health Day
Wirral
10 October 2016
Presentation by Vicky at the health trust discussing mental health on World Mental Health Day.

Saint Mary's Hospital – Huntington's Disease
Manchester
7 October 2016
Mariangels facilitated her third Tree of Life group intervention to Manchester area people impacted by Huntington's disease for NHS Central Manchester.

AETEN Congress
Barcelona
Fifth Meeting of the Spanish Association of Narrative Therapy (AETEN)
Fourth Europe+ Conference of Narrative Therapy and Community Work
6-9 July 2016
Workshop: "Stories Behind Stories: Connecting Ideas from Narrative to Genetic Counseling" with Mariangels Ferrer and Rhona MacLeod
Closing Plenary: "Bridges Through Time: Building for the Future" with Hugh Fox/Moderator Mariangels Ferrer
Posters Session: "Team of Life: A Narrative Approach to Building Resilience in UK School Children" with  Vicky Eames and Helen Sharp
For further information please visit the AETEN Congress. 

Team of Life Training
Wirral
4-5 July 2016
Team of Life training is delivered on behalf of Cheshire & Wirral Partnership NHS Trust.
Please contact us if you would like to commission training in your area.